Cats In the Museum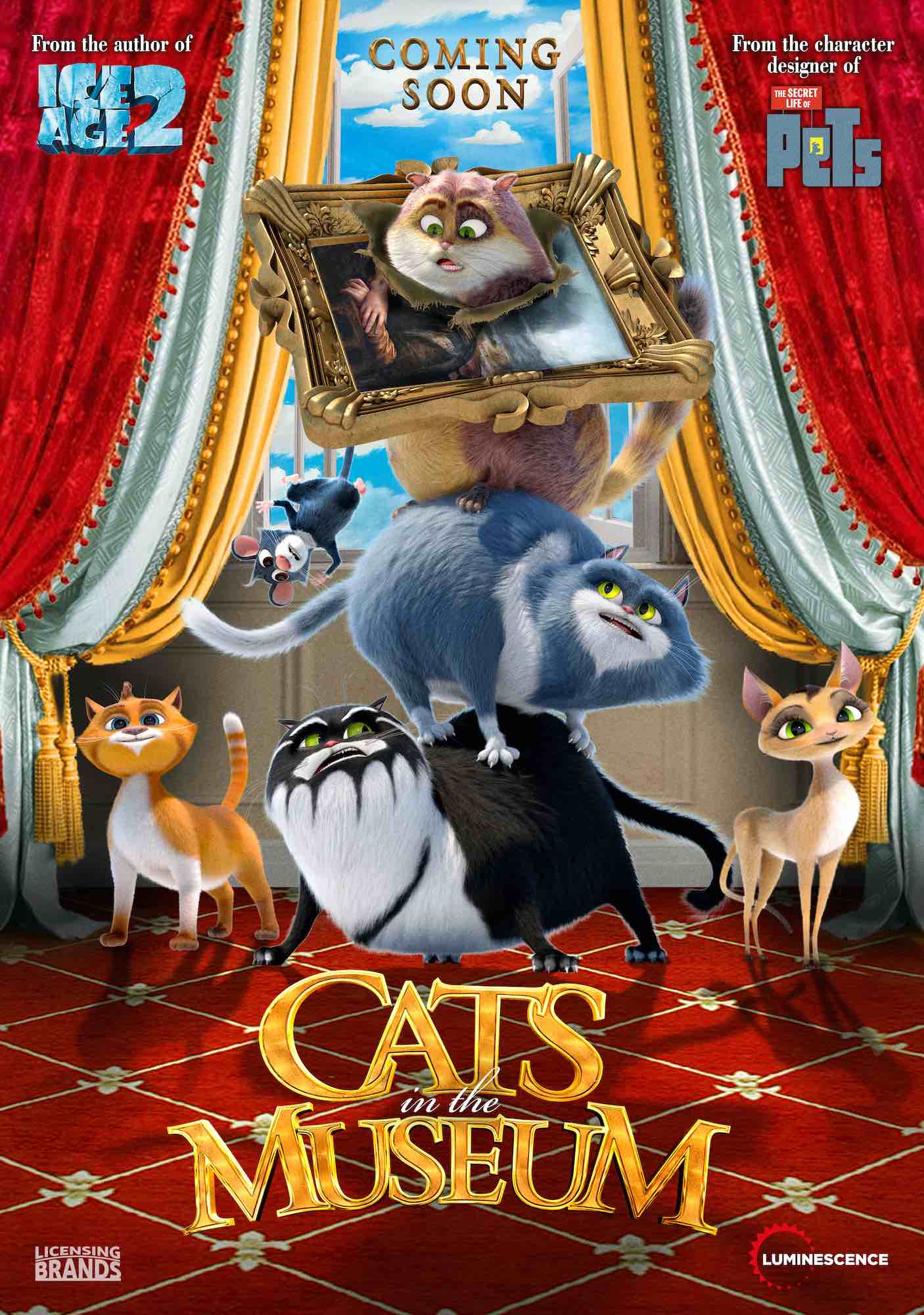 Writer
Gerry Swallow, Vasily Rovensky
Director:
Vasily Rovensky
Character Designer:
Robin Joseph
Producer:
Roman Borisevich, Maxim Rogalsky, Vasily Rovensky
Genre:
Family, Animation, Adventure, Comedy, Romance
Format:
3D CGI
Release Date:
Q3 2023
Our story centers around a young cat called Vincent, who teams up with Maurice the Mouse, in an attempt to try and escape flood in an old piano. A group of sailors pick up the instrument and send it to the museum. Here, Vincent meets an elite cat squad, that has been guarding masterpieces from rodents and other vermin for years. Vincent dreams of finding a true cat family and yearns for a sense of belonging, but he doesn't want to lose his friend Maurice that saved his life, so he is forced to hide him. But his friend has a weakness - to gnaw on the most famous masterpieces.

It all gets really complicated when one of the greatest paintings in the world, the Mona Lisa or La Gioconda, is brought to the museum - it's every mouse's and rat's dream to chew on it. However, neither Vincent, Maurice, nor the Hermitage cats are aware of the fact that someone means to steal it, and now Vincent has to pluck up his courage and wits to save Da Vinci's masterpiece, protect the museum's reputation, and win over the heart of Cleopatra, a beautiful cat from the Egyptian chamber.
images